This morning I had the honor of speaking with Robby Dilmore, AKA the ChristianCarGuy, about appearing on his radio show to talk about bikes and cars sharing the road. So, THIS weekend, I will be LIVE on the air talking to Robby about ChristianCycling and life on our roadways.
The show airs at
10am ET
 [9 CT; 8MT; 7PT] Saturday, January 31st on the air on one of these fine stations across the country: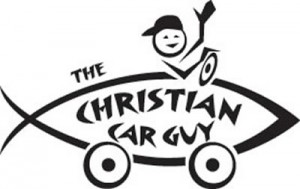 The Christian Car Guy Radio Show…
Plus Streaming on Line with TruthNetwork.com and  Vine Radio — or on the ChristianCarGuy's website http://christiancarguy.com/listen-live/
If you miss the show or want to listen to it over and over again, the podcast will be available at http://christiancarguy.com/podcasts/ after the live airing.